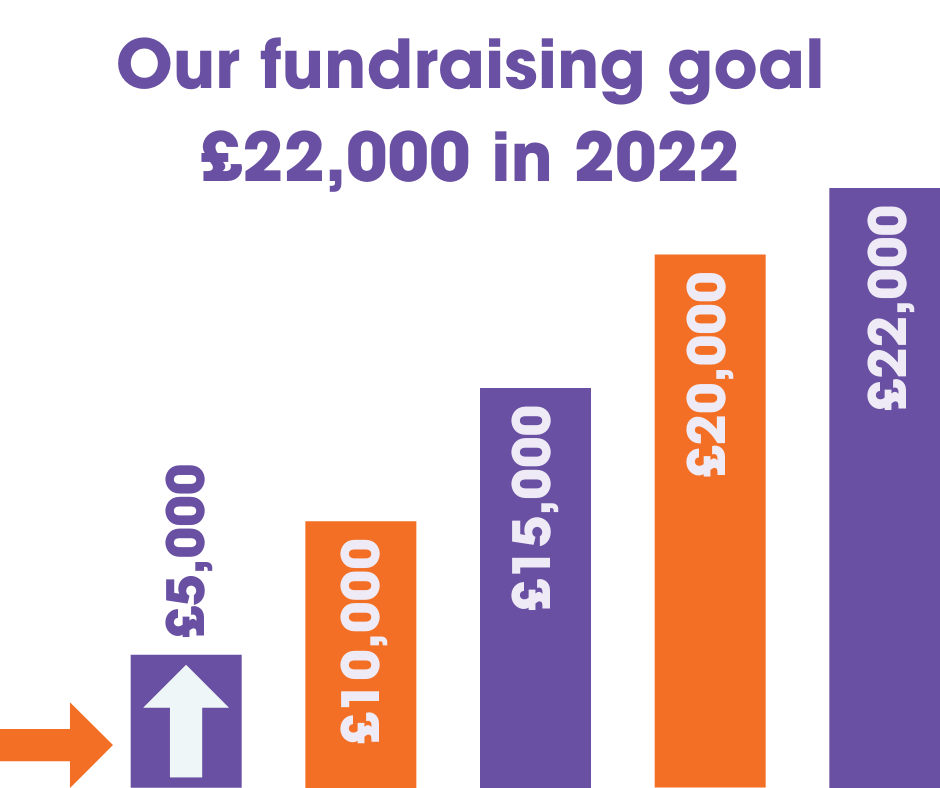 How?
At the moment your fundraising may have to be through virtual events, like Zoom bingo, rather than a bake sale or an abseil – the events can be big or small – every little helps us to reach our overall goal in providing preventative and supportive services in the community.
What are we raising money for?
We want to help build stronger, more resilient communities. The money we fund from 2022 will go directly into funding supportive and preventative advocacy and related services in the North-West. We currently have NO funding for these services and hate turning people away who need our help. Can you help us to help them and start fundraising now and help us achieve our mission of Advocacy for All?
Watch our short video below.
Here's what your money will go towards:
Helping Veterans – we want to help veterans and their families when they need it most. Support with such things as health, housing, financial, family or social problems when they have left the military
Helping people access a healthcare provider –Some people just can't get to a GP, hospital appointment or health practitioner. They may be scared, frail, or alone. They may even have severe learning difficulties and need additional support to attend appointments. Your fundraising will help us support these people to access the right treatment when they need it
Combatting loneliness – we need money to reach out and help isolated people in the community via befriending programmes, just £20 covers the expenses for one of our volunteers to visit someone who can often go days or weeks without seeing another person
Mental Health Services – we will use money to help people with ill mental health access local services and understand the range of services available to them. We will equip them with self-advocacy skills and help them to access support networks in their communities
Children's Mental Health – combatting mental health stigma and understanding mental health starts from an early age, we want to launch a new programme for the county's schools and colleges via our Time to Change team, which will support a child's emotional health and wellbeing and help them grow into resilient adults.
Mental Health and Wellbeing Pop Up Stands – we need funds to provide local mental health screening and wellbeing stands across Lancashire to help people identify if they need further support regarding their health and wellbeing and how to access it.
How can you get involved?
Choose and plan your own fundraising event! Virtual or not you could Run a marathon, hold a bake sale, shave your head or hold a games marathon – you can choose to do anything you want, big or small! Let us know what you're planning and we'll work with you to shout about it and get donations.
How do I fundraise?
Just like many other giving websites out there, you can create your own Giving Page right here via the Advocacy Focus website. Then you can share this and ask for your friends to donate in the run up to your event. All donations are completely secure and use the Stripe payment system.

Why be part of 2022?
This past 12 months have shown us just how many people in our local communities really need our help – whether it is help with physical needs, mental health, social care or just general living. There has also been a rapid increase of community conscience – people wanting to do more to help others. Are you one of them?
Our 2022 fundraising aims to match those who wish to do more in their communities with the people who need help.
You might be asking if £22,000 can really cover all the above. The answer is it can't, we will still need more money, but £22,000 is a good starting point to embed these services into our core offer and start to help people that fall between the cracks.
For example, here's what we can do with £22,000:
Fund 571 hours of advocacy support
Fund 1,000 volunteers' expenses to reach isolated people in the community
Fund 2,000 drop ins for people who need help and advice in the community
Want to get involved?
Contact us on 0300 323 0965, or email marketing@advocacyfocus.org.uk.
If you wish to get involved but are unable to, you can still donate to the 2022 campaign via the link below.

What is Advocacy?
Confused about what we do? You're not the only ones! We get asked this all the time. Watch this short video below to find out more about what we do:
23 Years of Advocacy Focus
We've been changing lives across the North-West for 23 years. See an overview of our historic moments below!