Leave a Comment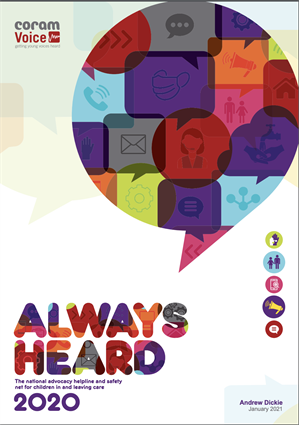 Our advocates attended the #AlwaysHeard2021 seminar this week, which highlighted the barriers to advocacy that Children and Young People face.
Huge shoutout to the speakers Danisha, Zahra Printer And Rebecca Garside for talking about good communication, lessons learnt from lockdown and the upcoming review of the National Standards of Advocacy. Our advocates really enjoyed the discussions and took lots away from the seminar.
Always Heard, is the national advocacy advice helpline and safety net service for children in England who are in, or leaving care.