Menopause Awareness Training for your Workplace
What is Menopause Awareness Training?
Menopause is fast becoming the next critical strategy development for any business serious about employee engagement and staff welfare. Previously a taboo topic, the conversation has been silently growing and now businesses all over the UK are looking at implementing Menopause Workplace Policies that support female team members.
Want to know more about the Menopause? Download our Menopause Focus Tips Sheet: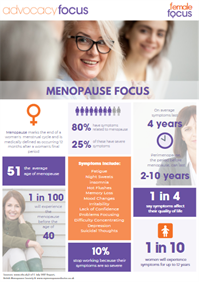 In the past, the Menopause has often been ridiculed or pushed aside as 'women's issues,' but we are beginning to see a shift in societal views. Channel 4 are just one of the latest workplaces to introduce Menopause friendly policies for staff, and lots more others are waking up to just how much this major hormonal change can affect women in their daily lives – and affect a business's bottom line.
10% of menopausal women leave the workplace due to severe symptoms.
The main aim of our Menopause workplace training sessions is to equip your employees or leaders with non-biased, evidence based facts, teaching them more about the Menopause and how this affects women – and their colleagues – at work. We will provide information on how not tackling key Menopause issues can impact your organisation and how you can prevent this, leading to:
• Improved productivity
• Decreased absences
• Happier, healthier staff
• Increased engagement
What will we cover?
We provide engaging training solutions which help your business learn more about the Menopause and how to support employees going through what can be a difficult and unrelenting experience. We ensure our training sessions are interesting and interactive and that we foster an environment that encourages people to be open and understanding about sensitive issues.
As part of our training packages, we will also show how you can use your new Menopause knowledge and implement staff-friendly solutions in your workplace, for example, appointing Menopause Champions or creating dedicated support groups.
Our courses cover a variety of topics including:
• What the Menopause is and how it can affect women at work
• The impact the Menopause can have on your organisation's workforce and productivity
• How to introduce and embed Menopause workplace policies and procedures
• How to support Menopausal women at work
• How the law views Menopause at work
• How to start the conversation about the Menopause at work
• Supporting employees and colleagues with the Menopause
• Creating a Menopause friendly culture and environment
• Implementation of practical tools and solutions after your Menopause training
Plus more
Bespoke to your workplace
Whether it's menopause training for managers or for your entire organisation, we can tailor training packages to suit your needs and workforce, including:
• Women only training
• Men only training
• Menopause Training for Managers
• Menopause Training for HR teams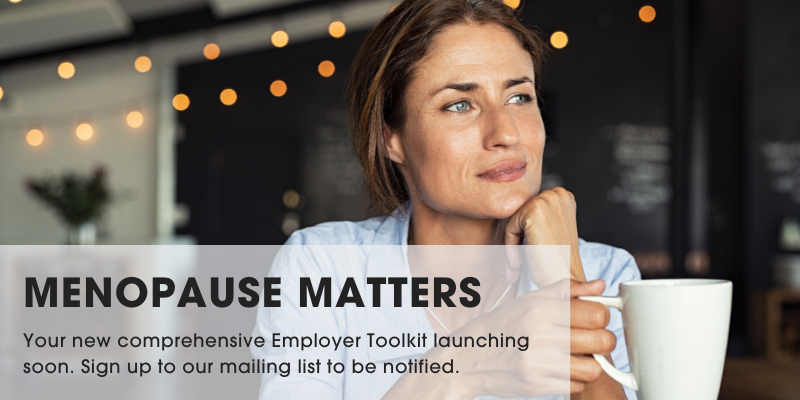 Why choose us?
As a registered charity with a high female workforce, we understand the issues women regularly face at work and how to combat these. Our Menopause awareness training has been produced using our own employees' experiences and our expert knowledge of employee welfare and engagement policies. We have previously won awards for Employee Engagement for our own internal policies, as well as employer awards for our promotion of health and wellbeing initiatives.
Our Female Focus group was set up in 2018 to tackle women's issues at work, with the core aim of supporting females in the workplace and driving change in the professional world. Since starting this group, we have gone on to create our Menopause Employer Toolkit and have regularly provided numerous talks about these issues on stages across the North West.
Health and welfare is our bread and butter; whether it's supporting people with health and social care needs, helping people with mental ill health, providing workplaces with mental health training and more; we understand people, we support people and we are passionate about training you to do the same.
Our bespoke training packages are created specifically for your needs, as we know that one size does not fit all. Discounts are available for charities or local community groups.
You can enquire about our Menopause Training by calling us on 0300 323 0965.
Download and view our Training Terms and Conditions here.