Menopause at Work Training
Why Menopause Training?
Menopause is one of the most critical development areas for any business that is serious about employee wellbeing. And with businesses all over the UK now looking at implementing Menopause Policies and Training, you can count on us to support you and your team.
Want to know more about the Menopause? Download our Menopause Focus Tips Sheet: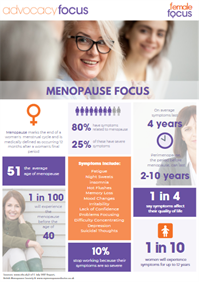 The main aim of our Menopause at Work training is to give your organisation non-biased and evidence-based information. We are here to support you to better understand what the Menopause is, how it can affect people, and why this is a workplace conversation. By completing our training and implementing your learning, you can work towards:
• Improved productivity
• Decreased absences
• Happier, healthier staff
• Increased engagement
How can we help?
We can support you to better understand:
• What the Menopause is and how it can affect people at work
• The impact the Menopause can have on your organisation's workforce and productivity
• How to introduce and roll out Menopause policies and procedures
• How to support people going through the menopause at work
• How to start the conversation about the Menopause at work
• How to create a Menopause friendly culture and environment
• How to implement practical tools and solutions after your Menopause training
Plus more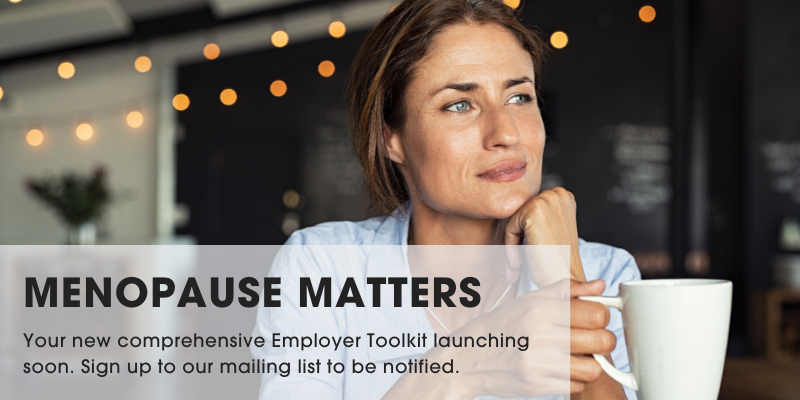 Why choose us?
As a registered charity with a large female workforce, we understand the problems that many women face at work, and we can help you put an end to these. But we also understand that Menopause isn't just a women's issue, it can affect us all regardless of gender. Our Menopause training has been informed by our own teams' experiences and our expert knowledge of employee wellbeing and engagement policies. We have won multiple awards for our wellbeing work, so you know you will be in expert hands.
Health and wellbeing is our bread and butter; whether it's supporting people with health and social care needs, helping people with poor mental health, providing workplaces with mental health training and more; we understand people, we support people and we are passionate about training you to do the same.
You can enquire about our Menopause Training by emailing Training@advocacyfocus.org.uk