This page is just a short introduction to our Leadership Team, but look out for our news, blogs and articles each week as we introduce you to our Advocates and volunteers, who are essential to providing the best possible support and outcomes for those who need us.
Senior Leadership Team
Justine Hodgkinson – CEO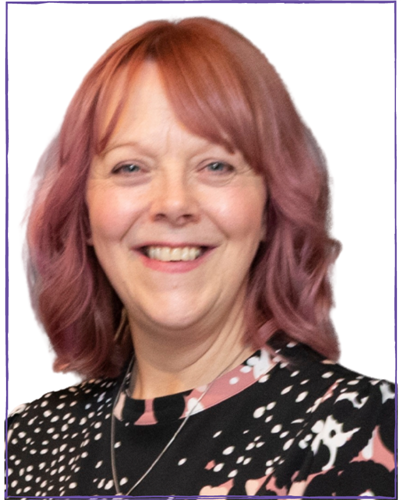 Justine joined the Advocacy Focus team as Chief Executive Officer in 2014 at a time of real change affecting the delivery of advocacy services. She has considerable experience in social work, charitable work and education, making her a spearhead for positive developments in the sector.
Born and bred in Lancashire and with a background in the armed forces, Justine made the move to the third sector around 15 years ago, after realising that her real motivation for work was to reach out to the most marginalised members of society and give them the support they need.
In just four short years of being CEO, Justine has transformed our culture into a female friendly and supportive environment that encourages and promotes the health and wellbeing of every single employee, as well as providing a platform for growth and development. She has overseen the significant expansion of our charity, taking our charity outside of Lancashire and across the North West. She also regularly takes to the stage to provide talks around her core passions including children's mental health and the menopause.
In May 2018, Justine won the Excellence in Engagement Award at the North-West Employee Engagement Group (NWEEG) Awards 2018 for her role in transforming the Advocacy Focus culture. In 2019, Justine won the Champion of Women Award at the Ex-Forces in Business Awards, an awards ceremony celebrating the impact and value ex-military personnel bring to business.
John Hutchison – Operations Director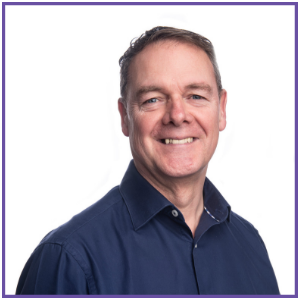 John joined the Advocacy Focus team as an Independent Mental Capacity Advocate (IMCA) before progressing through our charity ranks to Directorship level. He is instrumental in the strategic planning and future direction of our charity and continues to develop the solid foundations on which we grow.
As Operations Director, John manages our marketing, finance and HR teams, providing a safe and enjoyable working environment for all our employees. He also manages our entire IT infrastructure and all five offices across the North West; from recruitment to telecoms, the operations play a vital role in any organisation and it's safe to say that without John, our team of Advocates wouldn't be able to do their job as effectively.
John also implemented our annual Health and Wellbeing Surveys, as well as numerous policies which place our employees at the heart of our organisation. From our Health and Wellbeing Policy to our Training Policy and our Employee Handbook, John is always looking out for the Advocacy Focus team.
In 2018, John won Charity Director of the Year at the North West Charity Awards, showing his commitment to Advocacy Focus and just how much he has done for our team.
Leanne Hignett – Service Delivery Director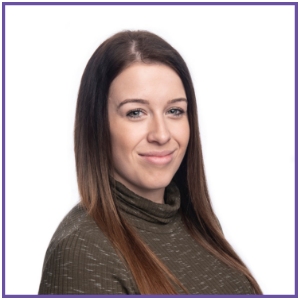 With a background in social work and holding her Independent Advocacy Qualification, Leanne is a passionate and visionary leader who always puts the people accessing our service at the heart of all of our advocacy and advocacy related provision. She encapsulates all of our organisational values and works tirelessly to help people live the lives they want to live via our best practice advocacy service delivery. Leanne is also an active participant in the 'Leaders in Advocacy' national group and sits on many safeguarding and task and finish groups locally, relationship management and partnership working being key aspects of her role.
When Leanne joined the Advocacy Focus team after working as a social worker for a local authority, it was clear that her heart lay with advocacy. She was pivotal in developing our Care Act service, and being a highly skilled and qualified Independent Advocate, ensured that Advocacy Focus was one of the first advocacy services in the UK to train our team in all strands of advocacy and deliver an Advocacy Hub model. This forward thinking, innovative approach streamlined our services and ensured a 'tell us once' approach for the people who needed timely and effective advocacy support. It was this enthusiasm and commitment to the development of our services that saw her rise quickly through the ranks to become part of our senior leadership team. As Service Delivery Director, Leanne is responsible for a team of Advocacy Managers and over 30 Independent Advocates. Under Leanne's tutelage and guidance, our team are trained and equipped to deliver sector leading,accessible advocacy services throughout our communities.
Leanne's development of our core services has been pivotal in helping to change the lives of the people we work with and the health and social care outcomes they have achieved. As a result of this our services have received numerous awards and sector recognition and she was personally recognised nationally for her leadership skills at the Third Sector Care Awards, where she was shortlisted for the Leadership Award at the age of 27.
Our Patron
Jake Mills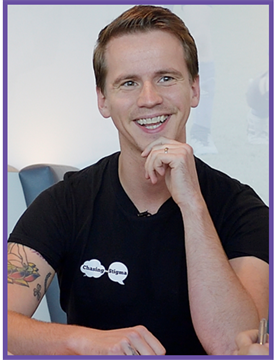 Jake Mills is an award-winning stand-up comedian, mental health campaigner and CEO.
Described as the 'Dalai Lama of Mental Health', Jake founded and runs the multi-award winning national mental health charity, Chasing the Stigma, following his own battle with depression and suicide attempt in 2013.
From a place of despair and personal turmoil, Jake created the Hub of Hope, a ground-breaking mental health database that has since become the UK's biggest and most comprehensive mental health signposting tool, revolutionising mental health pathways in the UK.
Jake was appointed CEO of Chasing the Stigma in February 2018 and has singlehandedly driven the charity forward to become one of the fastest rising and well-respected mental health charities in the UK, with it being awarded a BIMA Award, Third Sector Care and Charity Times award.
In 2018, Jake developed the Ambassador of Hope mental health training programme, a fully accredited and accessible training programme, making it easier for organisations to equip all members of staff with the knowledge to talk about mental health confidently within the workplace. The training has already been rolled out to thousands across different sectors, working with organisations such as the Premier League and Government offices.
Jake is an avid Evertonian and a self-confessed Bruce Springsteen fanatic. Most importantly though, he is a husband to Rachael and a dad to Teddy and Nancy.
Trustees
We are fortunate to be governed by a wonderfully experienced and supportive Board of Trustees, who provide us with support at strategic level to ensure that Advocacy Focus is running in the most effective way possible as a registered charity and key community organisation.
If you are interested in becoming a trustee, please visit our latest vacancies page where you can apply at HR@advocacyfocus.org.uk
Our Trustees
Diane Burridge – Chair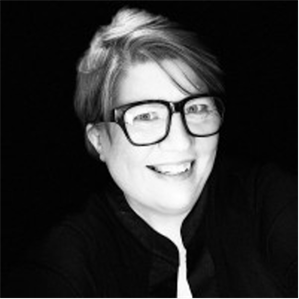 Diane has almost 20 years' experience in Community Finance and was the CEO of Moneyline, a leading not-for-profit CDFI on a mission to transform the way low-income households access fair and affordable financial products. She built a customer-focused brand delivering innovative products, grounded in the insight of the communities they serve. Her work and leadership raised the bar for what people expect of financial services in the UK for everyone.
Diane is an Alumni of the Goldman Sachs 10,000 Small Businesses programme and has also studied at Harvard Business School, completing their Strategic Perspectives in Non-profit Management programme and a US study tour of credit unions and micro-lenders.
Diane has extensive social sector lending knowledge. She has been a member of various advisory groups for research into financial inclusion and the availability of affordable credit for the financially excluded, including working with JP Morgan, the Centre for Social Justice, the Finance Innovation Lab, the End High-Cost Credit Alliance, and the Cabinet Office.
@BurridgeDiane
Dean Rodgers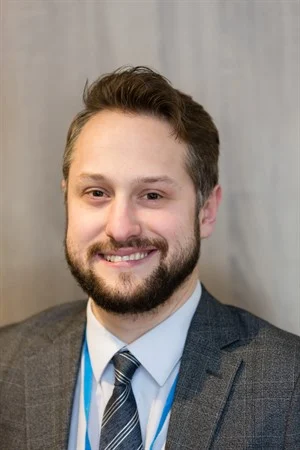 Dean is currently an Accountant at Haworths Limited in Accrington, with a knack for numbers he has taken on this voluntary role to help manage our charity's finances and help us reach our mission of 'Advocacy for All'. Dean is now the youngest member of our Board.
A strong work ethic has been drilled into Dean since a young age, growing up watching his hard working parents; his mum a Carer and his dad a lorry driver for Warburtons. He started working whilst still in school and at the age of 16 decided to forgo college and university and head straight into the professional world. Eleven years later, Dean is now a successful, fully qualified Accountant.
William Shepherd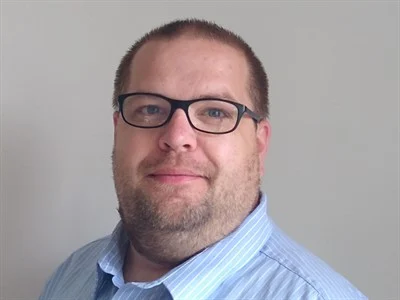 With a background in marketing and innovation for blue chip FMCG companies, Will is a driven by a passion for problem solving. He works with organisations to help them solve problems in a way that is right for them rather than an off the shelf universal solution, using tools such as a Business Blitz session which can unlock 200 ideas in under 4 minutes.
Will spent a year working in Cambodia for a range of different NGO's on projects such as corporate governance for multi country organistions, running innovation workshops for the European Food security project and business workshops on branding.
He combines running his business with working as a lecturer and is currently studying for his Phd, with a special interest in the social impact that businesses have.
Emma Yates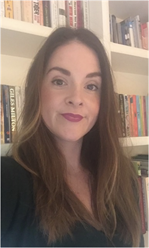 Emma is a HR Professional with a broad experience in various industries who is passionate about employee engagement and development and women in leadership. Personally, a mother to a very strong willed 3 year old – raising the next generation of strong female leaders!
Chris Lintern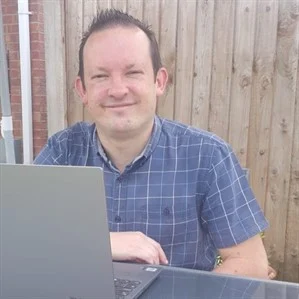 Chris was delighted to join the Board of Advocacy Focus towards the end of 2020. He has spent almost 20 years specialising in risk management and resilience across a number of sectors, and set up his own business just over three years ago. He has worked within financial services within the banking and insurance arms of the Co-op and at Barclays, and moved to Jermyn Consulting in 2014 before establishing Ashton Resilience in 2017. He provides consultancy support to organisations within financial services, higher and further education, and food manufacturing
Denise Bond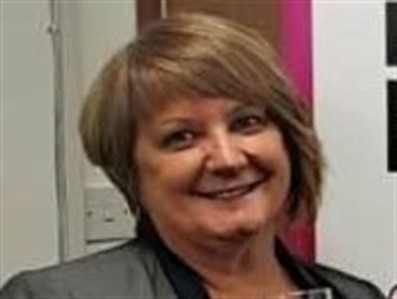 Denise is a retired solicitor and has been a trustee of AF for many years . She has two grown up sons and enjoys holidaying in France.
Management Team
Nicola – Volunteer Manager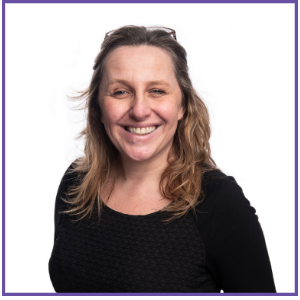 Nicola joined our team in December 2018 with significant experience in managing large volunteer teams. Throughout her career, she has worked on numerous flagship projects which have generated a substantial amount of charity funds and improved health and wellbeing. She has recruited, trained and managed over 80 volunteers.
As our Volunteer Manager, Nicola oversees, mentors and trains our growing team of over 30 volunteers, including the recruitment, retention and development of a number of different volunteer roles. Outside of work, Nicola created a netball club for her daughter which now comprises of 18 junior teams.
Advocacy Managers
Becci
Before joining Advocacy Focus in May 2015, Becci worked as a Substance Misuse Worker and Employment & Wellbeing Coach supporting young people and adults with complex needs. Through this, and similar roles, Becci has gained much experience of developing and delivering training and awareness sessions. Since working for Advocacy Focus, Becci has contributed to the development and delivery of training packages for topics, which include: Serious Medical Treatment, Change of Accommodation, Safeguarding Advocacy under the Care Act, and DNACPR.
With a first class honours degree in Counselling Skills with Therapeutic Studies, Becci has used her theoretical knowledge of counselling approaches and practice experience to approach the advocacy (and managerial role) with a non-judgemental and empathic attitude.
As a trained multi-skilled advocate herself, Becci is experienced in delivering statutory and non-statutory advocacy and has a particular interest in the Mental Capacity Act.
Since becoming a manager in 2016, Becci has managed both children's and adult's advocacy contracts and manages a team of multi-skilled advocates. In 2020, Becci was shortlisted for Mind's Workplace Wellbeing Line Manager Award, due to her involvement in steering Advocacy Focus' wellbeing strategy across the organisation.
Leanne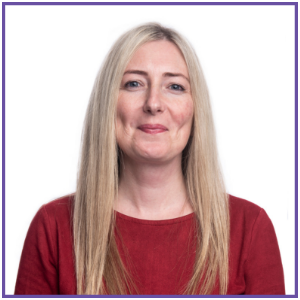 Before joining Advocacy Focus, Leanne has worked within the legal profession specialising in Criminal and Family Law. She worked within a Local Authority specialising in Early Intervention and worked for the Head of Service as a Personal Assistant.
Leanne has been with Advocacy Focus for eight years and was runner up in the National Advocacy Awards 2016 for Outstanding Independent Advocate. Leanne has extensive knowledge of working within the Court of Protection, specialising in the Mental Capacity Act and Deprivation of Liberty Safeguards. Leanne is IAQ qualified and has her level 5 in leadership, coaching and mentoring. Leanne currently manages the spot purchase advocacy provision that operates across the Northwest which is widely successful.
Aimee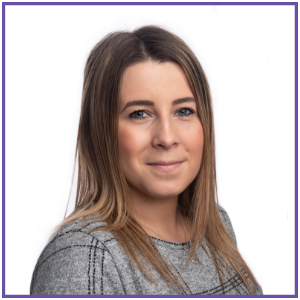 Aimee joined Advocacy Focus in 2014 as an Independent Mental Health Advocate (IMHA) whilst working towards a B.A honours degree in Criminology and Criminal Justice. After a short time, Aimee began training to deliver advocacy under the provisions of the Mental Capacity Act, Care Act and Deprivation of Liberty Safeguards. Aimee has supported many of her clients to access the Court of Protection and is passionate about upholding the rights of vulnerable adults.
Over the last four years, Aimee has been managing a team of advocates across Lancashire and is responsible for providing training, mentoring and guidance to ensure the successful delivery of statutory advocacy across our contract areas.
Sally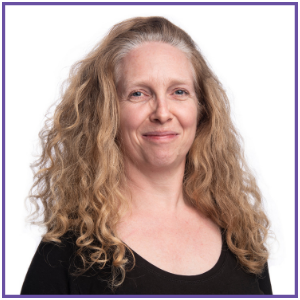 Sally joined Advocacy Focus in 2018 and manages the Trafford Advocacy Hub. She has worked in advocacy for over 10 years, having begun her career in providing non-instructed advocacy for people with profound and multiple learning disabilities in long-stay institutions.
Since starting her career, Sally has developed a strong desire to help people take back control of their lives and has been instrumental in the development of advocacy services in Manchester and Trafford. Sally enjoys working as a multi skilled advocate alongside managing and developing teams.
Nerj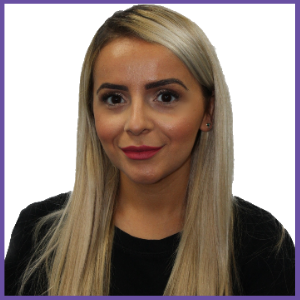 Nerj joined Advocacy Focus in October 2015, prior to this Nerj graduated with 2:1 BSc Honours in Psychology. Following on from this Nerj was Team Manager for a Care Provider providing support for Adults with dual diagnosis of Mental Health and Learning Disability in the community, including setting up new supported living schemes and managing an Outreach Service. This led Nerj to develop a passion for ensuring vulnerable adults had person centred support tailored around their needs and aspirations.
Whilst at Advocacy Focus, Nerj gained skills to work across all advocacy strands working within, Care Act, IMCA, DOLS, IMHA, Children's Rights and Return to Care Service in various community, hospital and prison settings. Nerj was awarded Outstanding Advocate at the National Advocacy Awards in 2018. Nerj further developed her skills by taking on the role of IMCA Development Worker and in October 2019 was promoted to become Advocacy Manager. Nerj manages a varied team of adults and children's advocates and has been instrumental in the development of our Children's Rights and Advocacy Contracts in Rochdale and St Helen's. Nerj also oversees our Return to Care Service in Bradford.
Nerj is passionate about advocacy and ensuring that people have access to advocacy. Nerj ensures she is person lead, non-judgemental and strives to uphold the rights of the people she works with whilst empowering them to self-advocate.
Ellie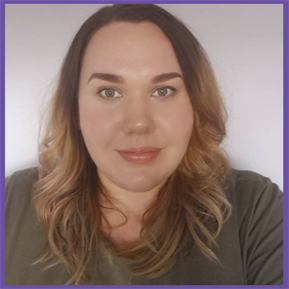 Ellie joined Advocacy Focus in April 2018 and prior to this gained a vast amount of experience supporting adults and children with autism, learning disabilities and mental health issues. Through this, Ellie gained a passion for person centred support and achieving the best outcomes for people and places great emphasis on empowering people to have control over their own lives. Ellie has delivered in house autism training to our team of advocates and promotes awareness within the workplace.
Ellie has a degree in psychology and is currently working towards CMI accreditation. Ellie is a multiskilled advocate and is a newly appointed advocacy manager and is supporting and developing a team of 7 independent advocates.
Training Manager
Carolina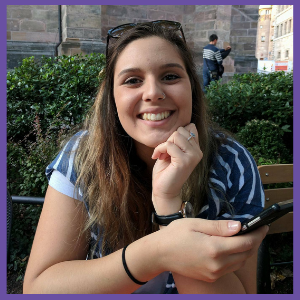 Carolina joined our team in November 2020 in a role new to Advocacy Focus. Coming from the Higher Education sector, she has trained a wide range of groups and individuals in a variety of topics ranging from mental health to time management and others.
As our Training Manager, Carolina is responsible for the planning and delivery of our internal development programmes. As well as this, Carolina is responsible for the creation of all external training packages, working with clients from a variety of sectors to support them in implementing positive menopause and mental health initiatives. For those in the health and social care sector, Carolina works to identify advocacy training gaps and ensures that as an organisation we continue to raise awareness of our services and roles.
Volunteers
We are always on the lookout for volunteers to join our team. If you are interested in becoming an advocacy volunteer, check out our volunteers section and contact us for more information! Our volunteers are essential to providing the best possible support and outcomes for those who need us!
Could you be part of the Advocacy Focus team? Check out our latest vacancies page, you can apply at