Comments Off

on Jane's experience of Advocacy Focus
My sister has had mental health problems since she had meningitis as a child and the two of us have always been inseparable. As she got older my sister had to live in care homes and that's when I feel the problems started. I felt that the staff at the care home where my sister was living were mistreating her and actually putting her in danger. I had a social worker at the time but she always seemed to be on the side of the care home staff and I thought allowed them to get away with treating my sister really badly.
I got in touch with Advocacy Focus because I had heard about advocacy and they have been an absolute lifeline for me and my sister – nothing is too much trouble for them. They came with me when I had to attend meetings between social services and the care home and helped me to understand what was going on and to put my point across. When I've had to write letters trying to support my sister, my advocate helped me to say things clearly and get the message over.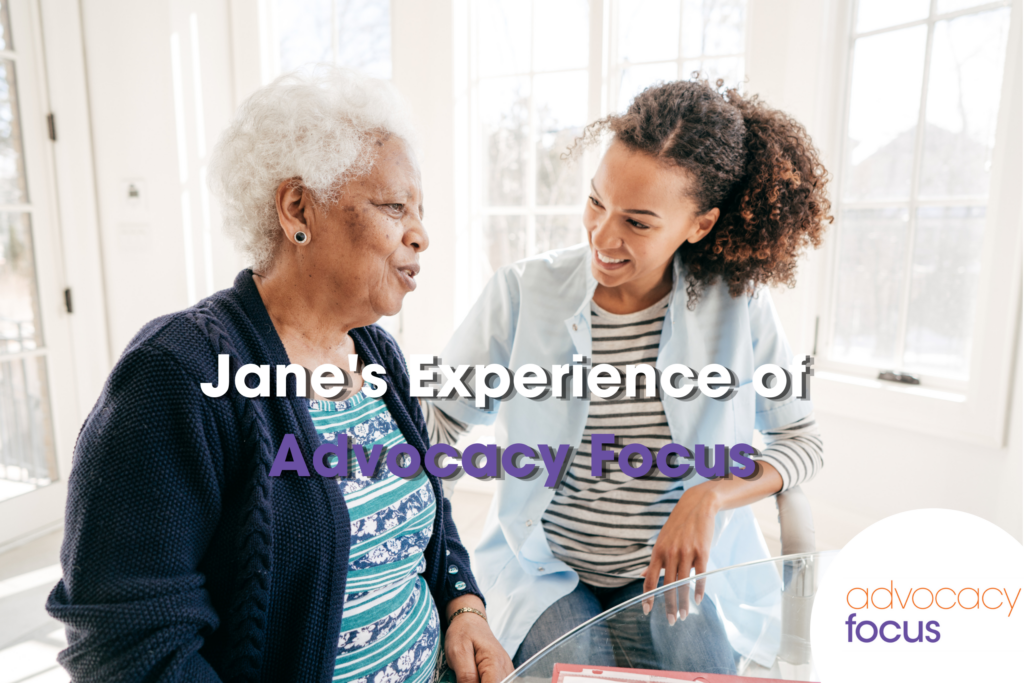 They really have been on my side all along the way and have helped me to get things sorted. At one point I was banned from seeing my sister for 9 months at the care home and that broke my heart, but Advocacy Focus helped me to get that sorted out.
They have helped me in so many ways over the years, I really couldn't have managed without them."
* the person's name has been changed in order to protect her identity