Leave a Comment
Advocacy Focus are excited to welcome Anna Reddy from Leap Health to our series of free webinars focusing on why we should talk about mental health in the workplace!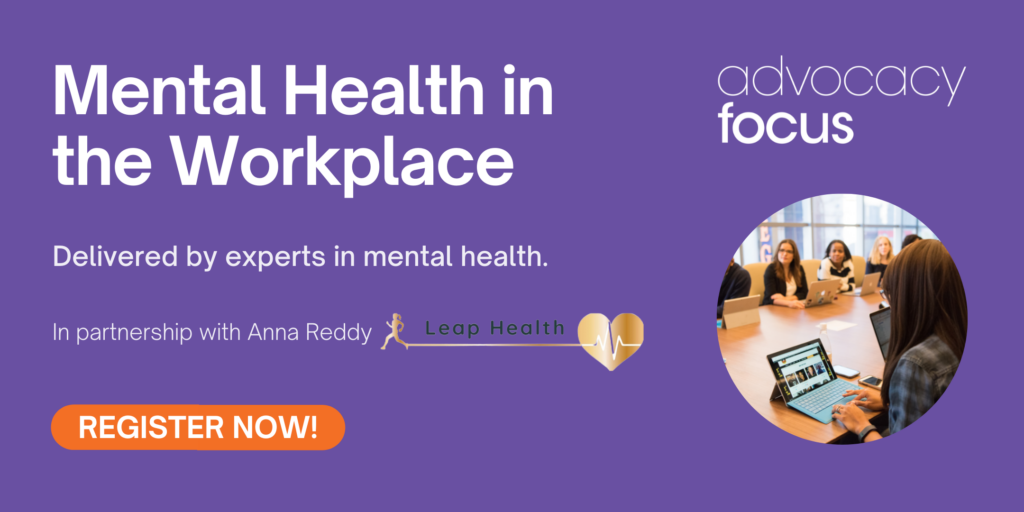 With over 18 years of success in the pharmaceutical industry, Anna worked with a broad spectrum of Health Care Professionals, and in a wide range of therapy areas. With experience in the fitness industry and as a qualified Nutritionist who is fascinated by how lifestyle can have such a profound effect on the prevention & management of our health, Anna has the specialist knowledge, qualifications and expertise in health, wellbeing and disease prevention that unlocks lifestyle solutions to mental and physical health.
In this free webinar Carolina de Almeida, from Advocacy Focus, will discuss some shocking research findings to help you understand the prevalence of and negative impact that mental illness can have on individuals and businesses alike. Together with Anna, from Leap Health, we will offer you practical solutions to implement in your own personal and professional life to aid your wellbeing, as well as invite your business to join us on a journey to a happier and healthier workplace.
Join us on Wednesday 4th of May at 1pm for an hour of learning and positive action!
Book your FREE ticket today: https://www.trybooking.co.uk/BMUY